A self-portrait I did in watercolor, melded in a master's artwork. I chose a sketch done by Leonardo da Vinci and added color to the overall piece.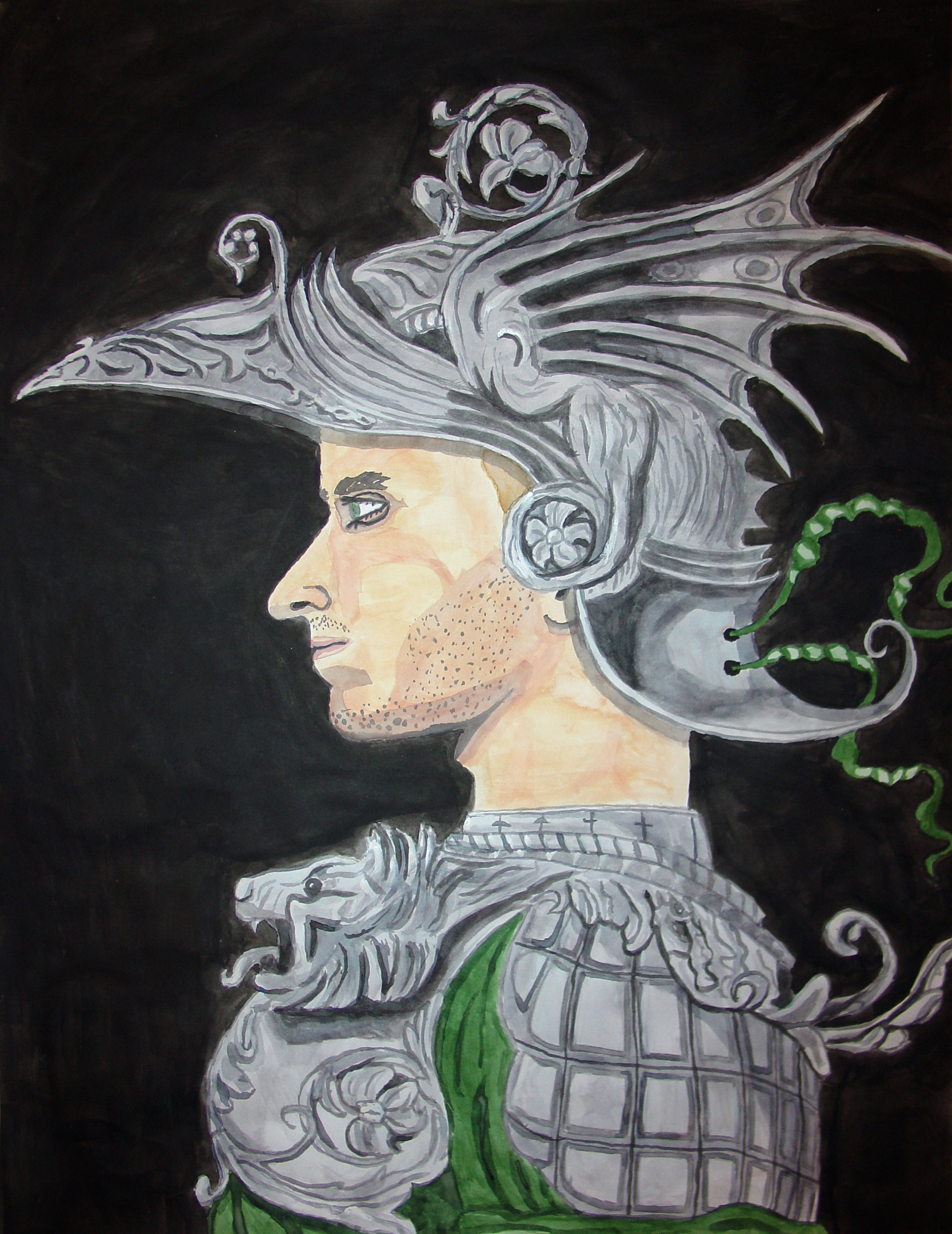 A recreation I did of Leonardo da Vinci's "A Fight Between a Dragon and a Lion".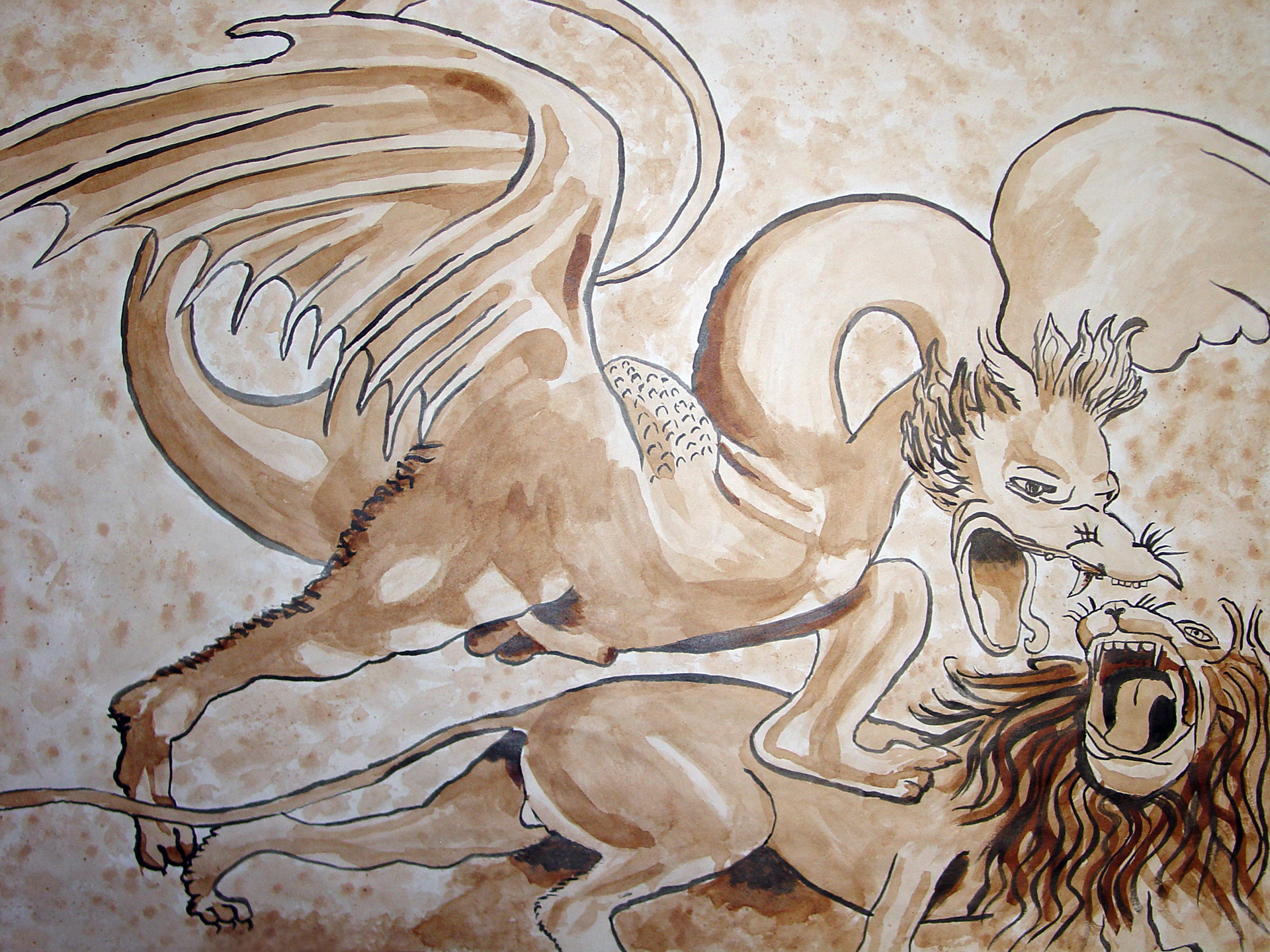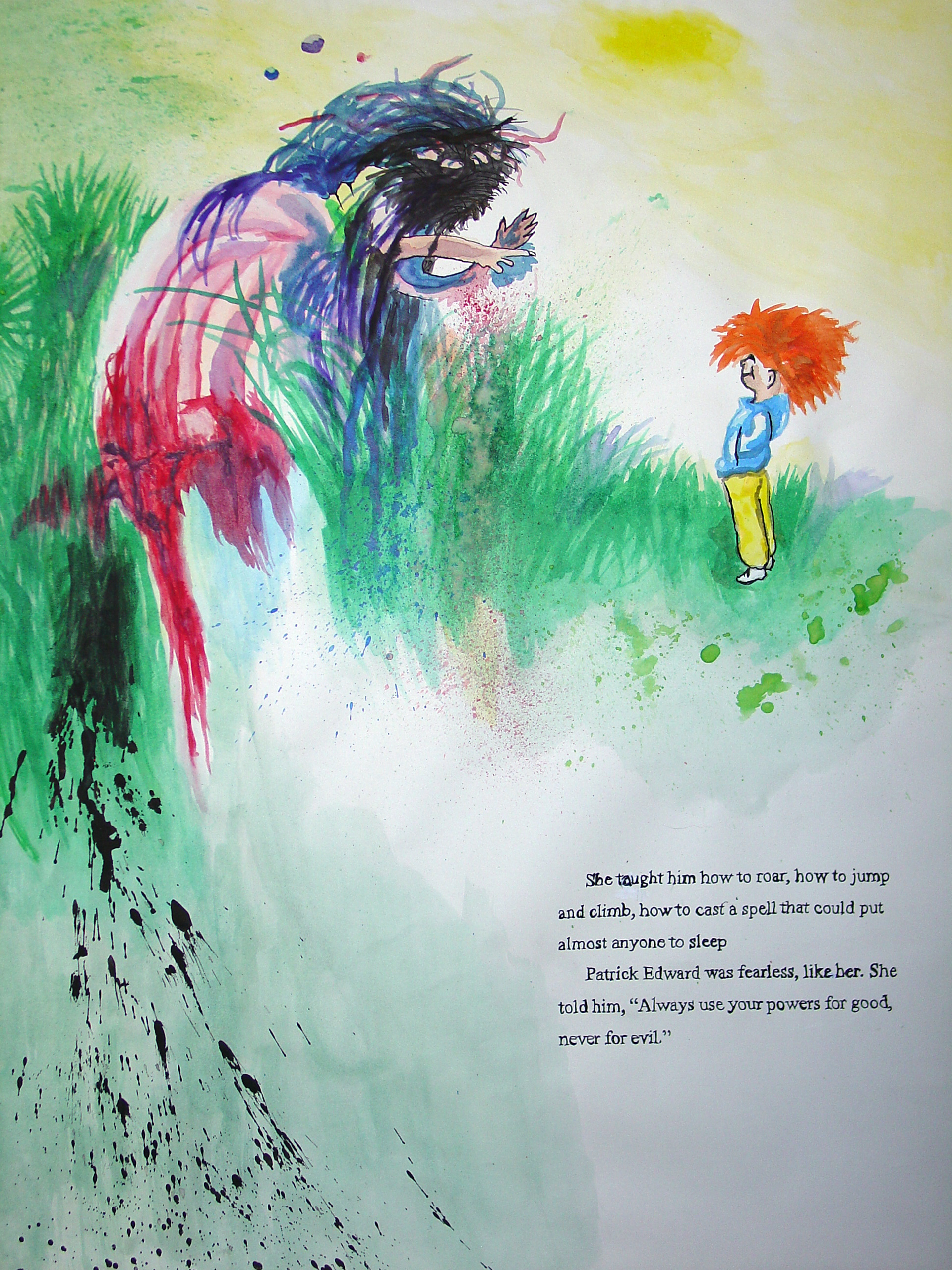 This was my attempt at recreating one of my favorite story books, Monster Mama by Liz Rosenberg. The wildly unique and colorful illustrations are by Stephen Gammell.
Words read,
"She taught him how to roar, how to jump and climb, how to cast a spell that could put almost anyone to sleep.
Patrick was fearless, like her. She told him, "Always use your powers for good, never for evil."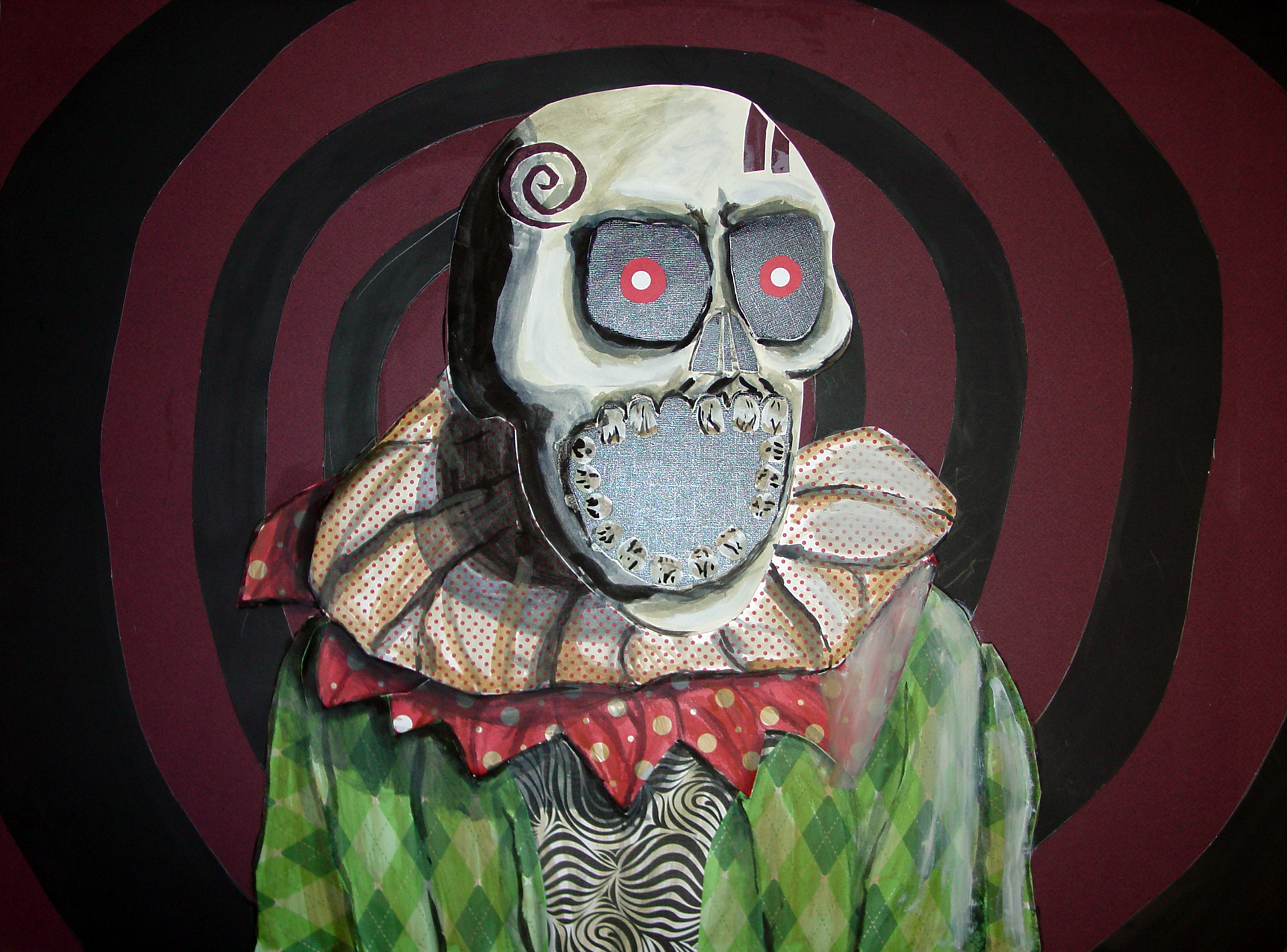 Made from patterned paper cutouts, this was inspired by the skeleton motorcyclists in "Batman Returns", one of my favorite movies.