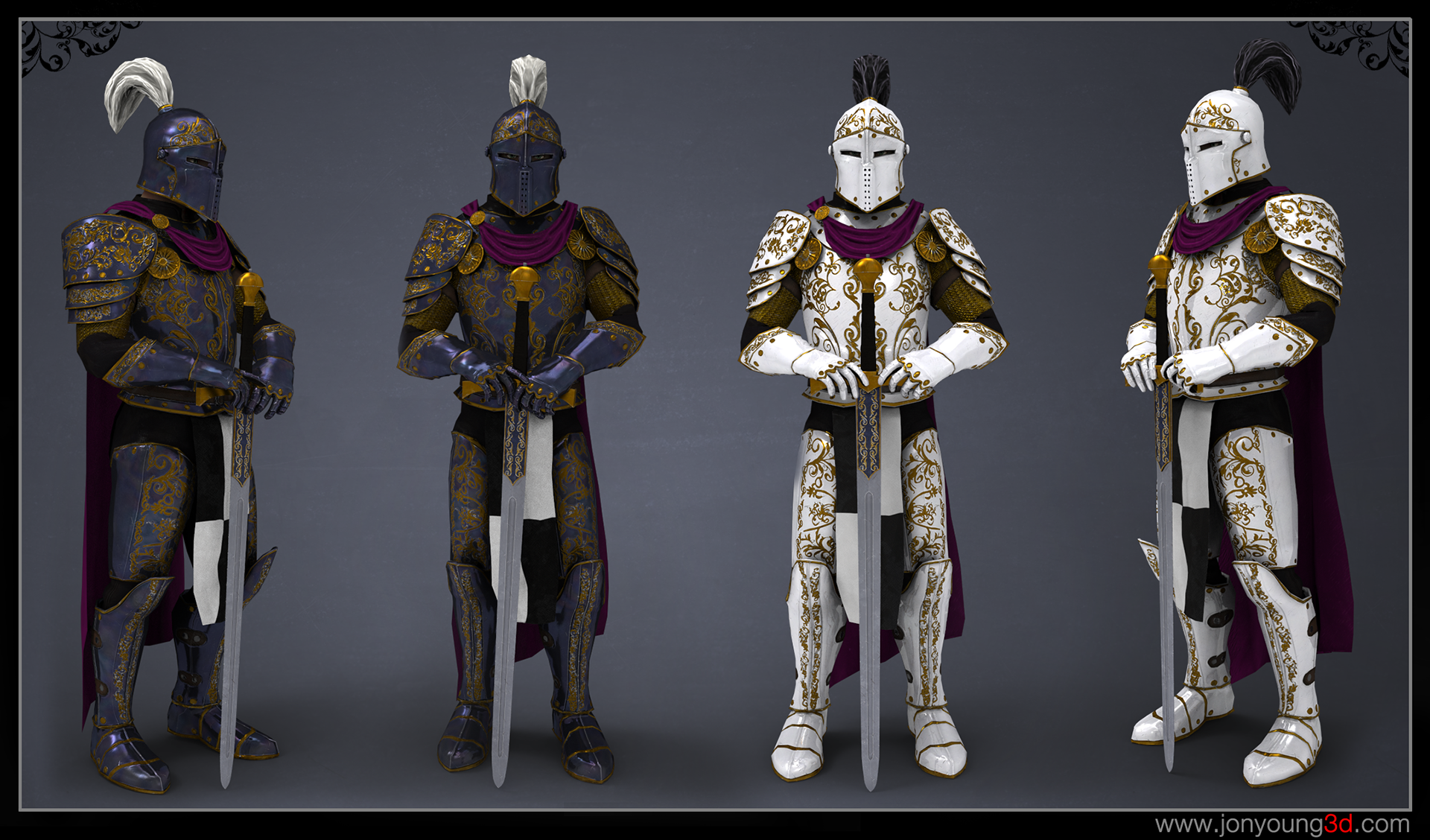 This is the heavy armor set of the King's Royal Guard for the independently developed video game "Three".
Software used: 3ds max, Zbrush, Topogun, Photoshop, and dDo.
Below is a written concept I came up with for the armor and men inside it.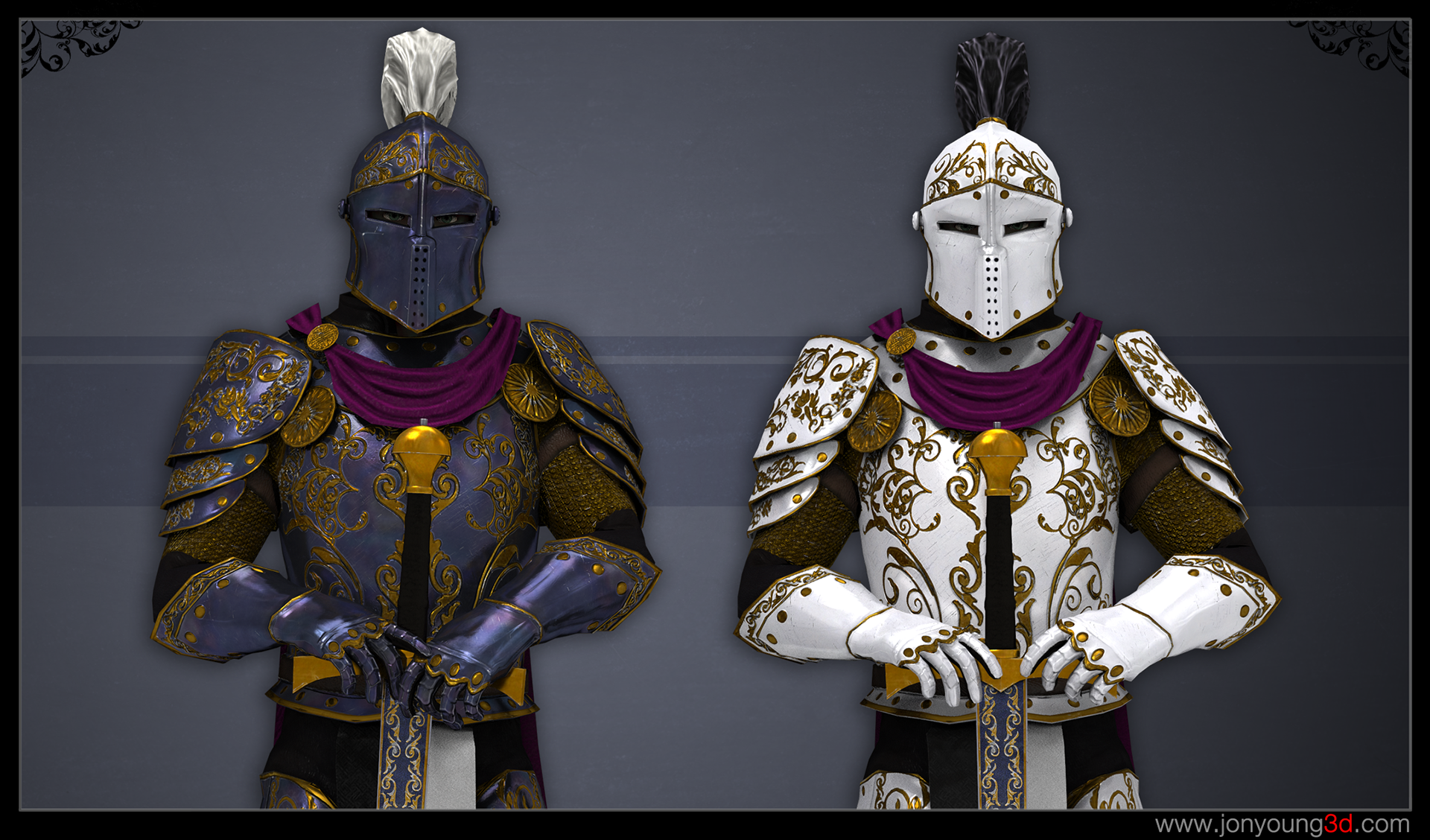 The members of the Royal Guard of the High King are intimidating soldiers. The King, plucking his guard from the ranks of the finest warriors in the kingdom, spares no expense in the training and outfitting of this elite guard. They are fiercely loyal until death; cohorts of the guard are never far from their beloved king. The design of the Royal Guard's armor is lavish yet functional, featuring solid, blackened or enameled white steel crafted by the kingdom's finest armor-smiths and accented with golden inlays and flourishes melted down from gold from the kingdom's mint.